PNN

Mumbai (Maharashtra) [India], November 16: The 7th INDUSTRIAL GREEN CHEMISTRY WORLD (IGCW-2023) CONVENTION & ECOSYSTEM organised by The Green Chemistree Foundation with support from Dept. Of Chemicals & Petrochemicals, Govt. Of India was inaugurated on 6th November 2023 in Mumbai.

The event was inaugurated by Susanta Kumar Purohit, Jt. Secretary, Dept. of Chemicals & Petrochemicals, Ministry of Chemicals and Petrochemicals, Govt. of India, Pravin Darade, Principal Secretary, Dept. of Environment, Govt. of Maharashtra & Chairman Maharashtra Pollution Control Board, Anil Jain, Managing Director, PI Industries Ltd.

Nitesh Mehta, Co-Founder & Director- Green Chemistree Foundation stated that "They were honoured since The World renowned Fathers of Green Chemistry Prof. Paul Anastas, Director, Centre for Green Chemistry & Engineering at Yale, USA and Dr. John Warner, Founder & Board of Directors - John C. Warner Green Chemistry, LLC; The Technology Greenhouse, USA specially came for this event from USA to support the cause".

This is a Biyearly Convention that focuses on expanding the awareness and the adoption of "Green & Sustainable Chemistry" for making the Chemical Industry to be Safe, Environment friendly and Sustainable.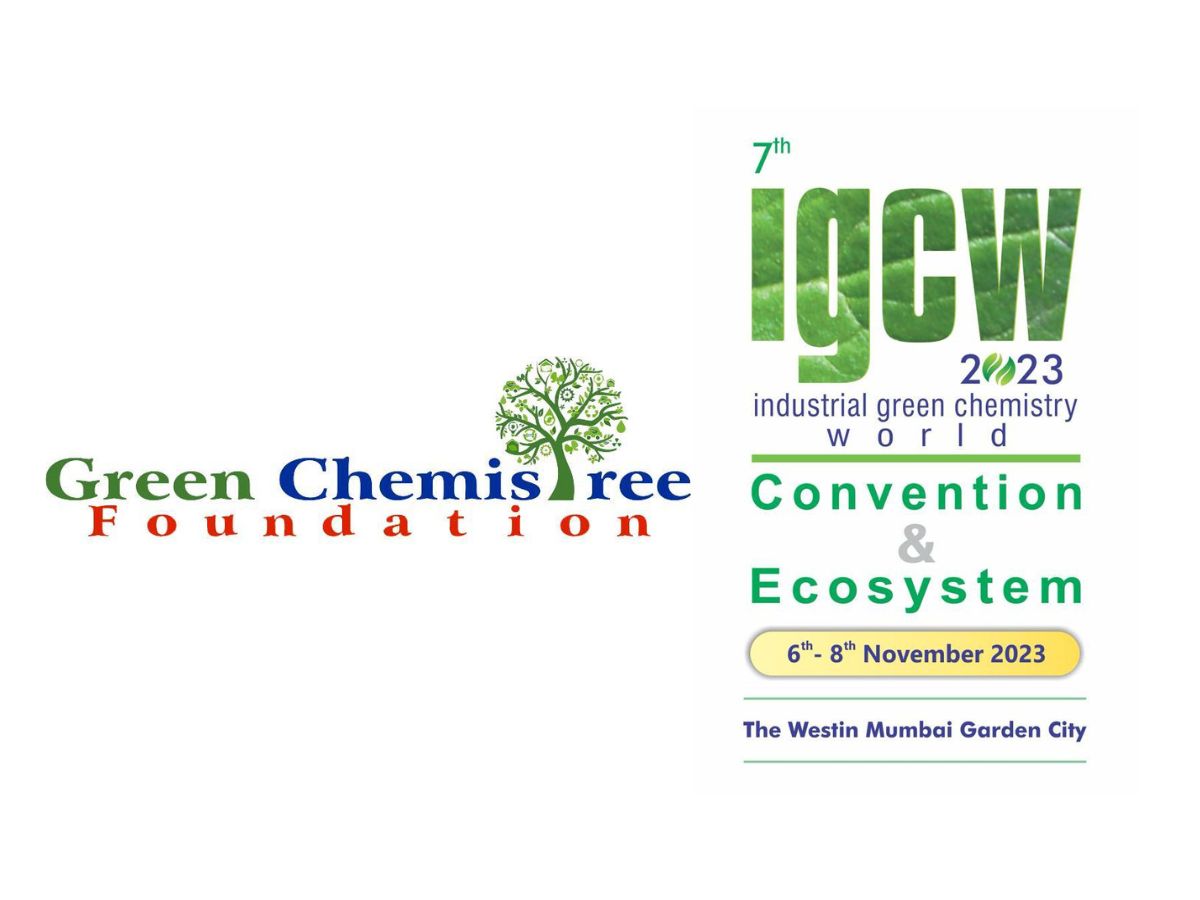 The 7th IGCW-2023 was attended by 400+ "green chemistry" enthusiasts from various sectors of Chemical Industry, with 100+ experts on important topics pertaining to the subject. 30+ Solution Providers in the IGCW EXPO. It had a pavilion of the Council of Industrial and Scientific Research Laboratories. The prestigious IGCW Green Chemistry Awards were conferred to Students, Academia / Researchers, MSME, Large, MNC Industry, etc. to recognise and encourage research advancements, initiatives and practices from academia and industry.

The IGCW EXPO is a collaborative initiative offering industrial networking platform to Researchers, Scientists, and Technocrats to come together and showcase their inventions to provide subject-specific solutions and technologies.

Such platforms are the need-of-the-hour for providing a conducive ecosystem for the Indian Chemical Industry to adopt "greener" alternatives for meeting their SDGs.

The Indian chemicals sector stands out as one of the most rapidly advancing industries globally. It has attained the status of being the sixth-largest chemical producer, with a market size of $178 billion in 2021. This sector is poised for further expansion, with an anticipated CAGR of 11-12%, reaching a value of $290-310 billion by 2027.

www.industrialgreenchem.com

For more information, contact Nitesh Mehta on Email: [email protected]

(ADVERTORIAL DISCLAIMER: The above press release has been provided by PNN. ANI will not be responsible in any way for the content of the same)